Updated by Gareth Casey
Camigo will check for new updates each time it is started and automatically any updates it finds. The update will then be installed when you next start Camigo.
However, you can also manually update by downloading the latest version from the Download page and then double clicking the downloaded file to run it. Click the Update button on the window that appears to update your existing installation to the latest version.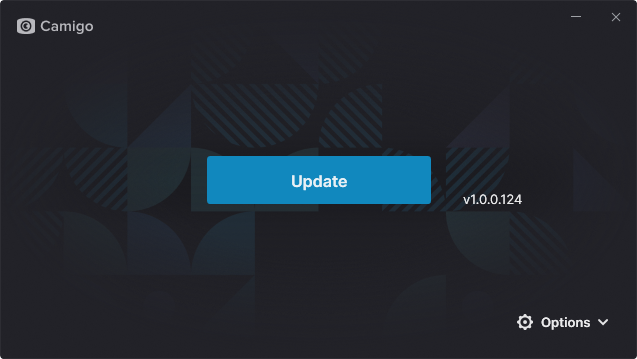 Or go to the Help tab of the Settings and click Check for updates. If a new update is found, wait for it to download and then restart Camigo when prompted.