Updated by Gareth Casey
The Video Window will show all of your recently recorded videos.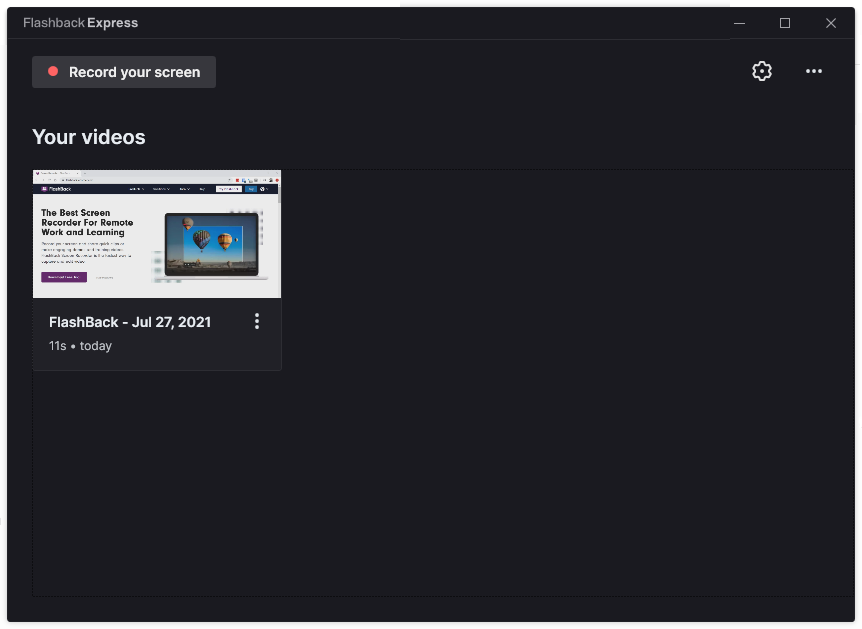 Click the Record your screen button in the top left corner to return to the Recorder Window.
Click the

button in the top right corner to open the Recorder Settings (see Recorder Settings for more details).
Click the

button to open the Help tab of the Recorder Settings.
Your Videos
Below the thumbnail for each video, you will see the video title. duration and when it was recorded displayed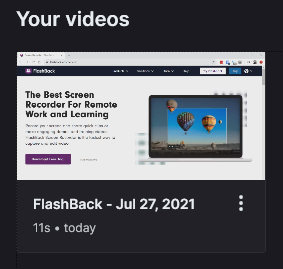 Clicking the thumbnail will open the video in the Edit & upload Window where you can cut the video into smaller clips. See Making a Clip for more details.
Video Options
Clicking the

button to the right of the video title, will open the Options menu where the following options are available: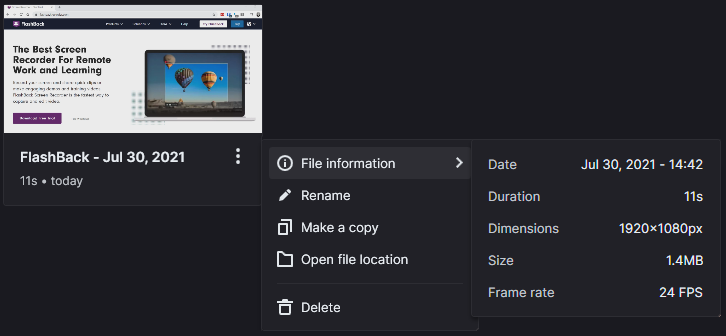 Hovering the mouse cursor over File information will show more detailed information about the video. In addition to the recording date and duration, the dimensions, file size and frame rate will be displayed.
Clicking Rename will allow you to edit the title of the video.
Clicking Make a copy will create a new copy of the video file.
Clicking Open file location will open an Explorer window for the folder that the video file is saved in.
Clicking Delete will delete the video file from your computer.