Updated by Gareth Casey
Clicking the

button on the Video Converter window opens the Preferences.
General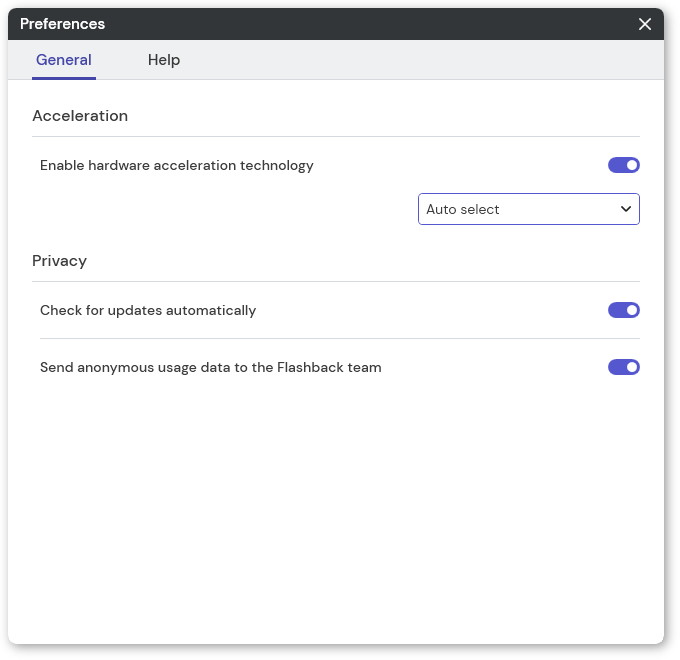 Acceleration
Enable hardware acceleration technology - When enabled. Video Converter will use hardware acceleration to speed up the conversion process.
If your PC provides multiple hardware encoding methods (for example, Intel, Nvidia or AMD), the drop down menu allows you to choose which to use or selecting 'Auto select' allows Video Converter to pick the most suitable for you. If your PC does not support hardware acceleration, this option will be permanently disabled.
Privacy
Check for update automatically - When enabled, Video Converter will check if a newer version is available each time it is launched. If a new update is found, it will be downloaded and installed.
Send anonymous usage data to the Flashback team - When enabled, Video Converter will send anonymous usage data to Blueberry Software so we can analyse which features are most popular and which ones need to be developed further.
Help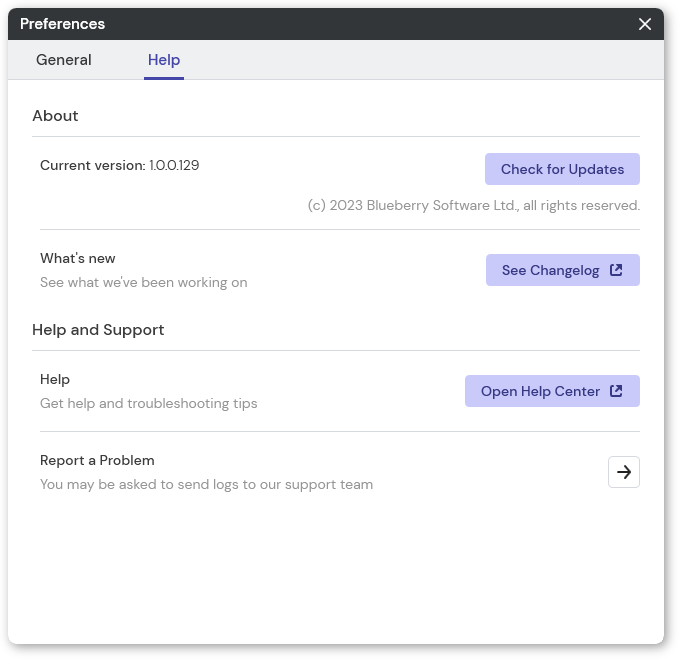 About
Current version - Click the Check for Updates button to check if a newer version of Video Converter is available to be downloaded and installed.
What's new - Click the See Changelog button to open the Video Converter Change History webpage in your default browser and see what is new in each version
Help and Support
Help - Click Open Help Center to open the Camigo help page in your default browser.
Report a Problem - Click -> to send us your logs files if you are having technical problems or they are requested by our Support team.