Updated by Gareth Casey
The language that Flashback Express is displayed in can be changed at any time.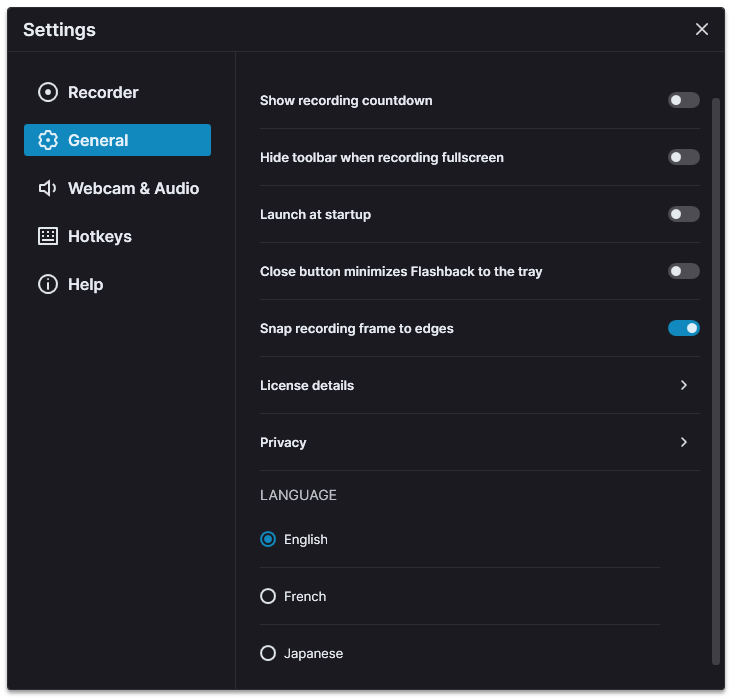 Click the button on the Recorder Window to open the Settings.
Click on the General tab.
Enable the language that you want to use.
Click Restart Now to immediately apply the change.