Updated by Gareth Casey
Free users are limited to recording for 2 minutes. See Purchasing a license for more about upgrading for unlimited recording.
To record from your screen, the Screen option must be enabled.
To record the whole screen, click the arrow next to Screen and click Fullscreen in the menu that appears.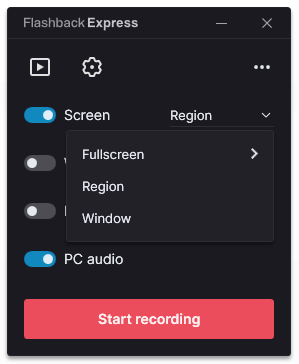 If you have have multiple screens connected, when you hover over Fullscreen, another menu will appear with the available combinations of screens that you can choose from. Click the combination you want to record.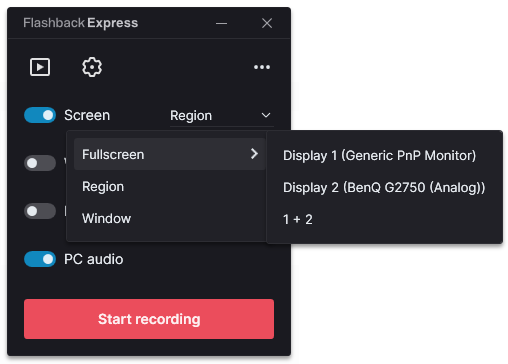 When Fullscreen is selected, the red frame will appear around the edge of the screen(s) to indicate what will be recorded.
Click Start Recording to start recording from the selected screen(s).