Updated by Gareth Casey
The camera preview lets you see the video that is being sent to your video call app by Camigo.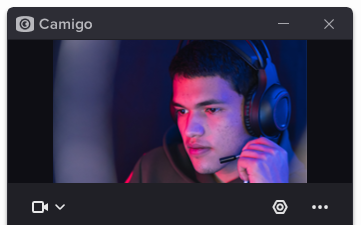 If you have a webcam loop, fake buffering, be right back screen, filter or GIF / sticker applied to your webcam video, the preview video lets you see for yourself how they will appear in your video.
You may notice that your video call app displays a mirrored version of what you see in Camigo. Don't worry though; the video that the video call app sends to the other call participants will not be mirrored so will match what you see in Camigo.